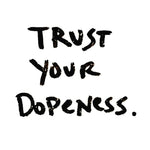 At 19, I invested in property in Bedstuy with my tuition money after quitting college because it wasn't for me.
At 24, the market crashed and I went back to school and started life from scratch. I may or may not have had $5 to my name in hand.
At 25, my first job was working for Marcy Housing at Min. Wage. I also worked as a Brand Ambassador and Library Asst. All client facing and forcing me to overcome social anxiety.
At 26, I also worked at JP Morgan in the Chief Investment Office as a full time intern making $28 per hour, but was unhappy.
After almost a year there I rescinded the offer.
Two months later, at 27, I got an opportunity to travel to South Korea to help a small business figure it's way into the American markets. It was 4am, and we were working on the client's project, eating Korean wings and drinking SOJU with a Jumbo Jet outside the window when I realized I am on fire. This was it!!
That was senior year after working three jobs and going to school full time.
At 28, I walked at graduation as a Finance major but changed my major two months before. I came back to school the next day after graduation as a Small Business Management and Entrepreneurship major with a double minor in Finance and Business Writing. I picked up 4 classes in summer and 6 in fall. I even won the class competition for Best Business pitch with an ask of 150k and a class pledge of 1.5 M. They believed in me. My professor believed in me and sat me down to give me a " I see you doing great things, but never let anyone get in your way" lecture when one team member tried to sabatoge. She is the reason why I play no games when it comes to business. Hurricane Sandy hit later that year. I lost everything in my basement and had no electricity for a week, but I still finished my assignments and graduated on time in Dec.
In April, after praying hard, I got hired by the Dept of Small Business Services as the monitor of the Hurricane Sandy Grant (Look at God). They liked me enough to offer me a full time position as the On-the-Job training Program Manager, which was a half a million dollar program. I gave money to small businesses all throughout NYC looking to expand their operations. I had no staff for three years. During this time I was also battling a housing thief and a 2mil lawsuit as a result. I had just graduated and was being sued. I prevailed in both and nothing about business scares me now. I was at my lowest point when I started my own clothing brand called YES I AM to remind myself of my greatness in all the frustation. I also started a group to help other entrepreneurs called The Business Corner and I consult with small business locally and internationally.
At 32, After finding myself crying everyday on the way to work , I declared that I would either be working at a new job making much more or operating as a full-time entrepreneur by the end of the year. In November I was courted and in Dec I was offered the position of Asst. Director at BedStuy Restoration, which I turned down and then accepted after they met my negotiation price, thanks to my friend Shayna, who reminded me of my value and the power of negotiation. They embraced me with opened arms, literally.
On Jan 3rd was my last day with the City and on Jan 5th, I went to Cuba to get my life right quick . Started my new job on the 16th where I am again serving Marcy Houses. Now I get to still help people get jobs, share my story and hold workshops on entrepreneurship.
On that same weekend and on the day I started my new job, my business and I endured a vicious and unfounded social media attack. The devil was busy, but God had greater plans. In 
April, my business partner and mentor stumbled across a spot in DUMBO. We agreed to finally open our dreamed about boutique and sign the lease for Da Spot NYC the week of my 33rd birthday..
And here we are making ish happen. So much has happened as well, but God ....and the amazing people whom I've met along the way. It has not been easy, but it has been worth it.
Sometimes I forget what I have done until a night like tonight when someone asks.
While writing this, I realized today (or tomorrow) is the 1 year anniversary of my clothing brand and the reactualization of my dreams.
That's my story. #IAM #YESIAMINC #DASPOTNYC #THEBUSINESSCORNER